Share This
About
The Doctor's Orders
"Iconic" (The Metro)
"The kings of the capital's Hip-Hop scene" (Time Out)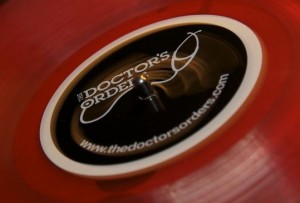 Since 2005 The Doctor's Orders have been throwing unpretentious parties for fans of real music that care more about feeling good than looking good. As the first point of call for the biggest names in Hip-Hop and beyond The Doctor's Orders have hosted a who's who of the world's best DJs & MCs in many of the finest venues throughout London, Brighton & Manchester.
The brainchild of Spin Doctor who promoted his first party (On The Good Foot @ The Annex) back in 2000, before launching the regular 'Indelible' later called 'Indelibe Marker' at The Key then Madame Jo Jo's. The Doctor's Orders was launched at the now legendary Herbal club in July 2005 with DJ Cash Money as the special guest creating the blueprint for parties focused on quality of guests, music, sound, service and atmosphere that has been followed ever since.
With regular events at Fabric, East Village, The Jazz Café & Scala to name a few and guests that have included De La Soul, Erykah Badu, ?uestlove, Just Blaze, Kenny Dope, Louie Vega, Gilles Peterson, Maseo, Jazzy Jeff, DJ Premier, KRS One, EPMD, Marley Marl, Dimitri from Paris, Osunlade, Dilated Peoples, Tim Westwood, Alchemist, Eric Sermon, The Beat Junkies, Elzhi, Jazzie B, Phife Dawg, Ali Shaheed Muhammed, 9th Wonder, Maseo, Fatlip, DJ Format, J-Live, The Nextmen, Norman Jay, Gangrene, Random Axe, Jehst, Shortee Blitz, Black Milk, Guilty Simpson, Mr Thing, Foreign Beggars, Neil Armstrong, Phat Kat, MED, Statik Selektah, Mayer Hawthorne and loads more besides it is not hard to see why The Doctor's Orders are the UK's most popular party crew.
Spin Doctor
When it comes to rocking a party Spin Doctor has the Midas touch. While best known for his energetic Hip-Hop sets with Spin on the decks you can expect to hear anything and everything including Hip-Hop, Funk, Rare Groove, Disco to Jungle & House mixed with a few unexpected floor-fillers and always expertly put together with a style directly influenced by his love of Hip-Hop born that afternoon lying on his sister's bedroom floor listening to the Beastie Boys do their thing. Whatever he plays one thing is guaranteed the dance-floor will be packed with smiling faces and shaking asses!
As well as being the driving force and resident of The Doctor's Orders events Spin Doctor's distinctive style has been heard him play at huge events such as Big Chill Festival (and radio), Southport Weekender, Outlook Festival & now as a resident at Soundwave Festival in Croatia. He has collected nearly as many passport stamps as he has records with shows throughout Europe as well as far flung corners of the globe including Moscow, Dubai, New York & Canada. Guest slots on 1xtra, Kiss FM, Red Bull Radio and a regular show on The Funhouse have made sure Spin's sound have been heard far and wide and although he has comfortably rocked everything from gallery openings & film launches to B-Boy battles & fashion shows it is of course in the party that Spin Doctor can be really appreciated as his knowledge and skills come to fore and guarantee you a good night!
For bookings please contact info@thedoctorsorders.com / +44 (0)207-833-9544