Tags
Related Posts
Share This
Sun 24th September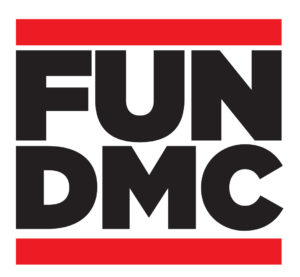 The Daytime Hip-Hop Party for Kids & Parents
Special guest Jazzie B (Soul II Soul)
12.30pm-3.30pm Sunday 24th September 2017
Hoxton Square Bar & Kitchen, Hoxton Square London N16NU

All adults must be accompanied by a responsible child
All ages welcome from 6 weeks to 60
DJs
Jazzie B (Soul II Soul)
Spin Doctor
Plus +++
FUN DMC Merchandise
Soul II Soul Merchandise

FUN DMC the daytime block party for kids (and parents) continues to grow in reputation as one of the best days out for all the family! After a summer of packed events we head into Autumn with another incredible special guest.
Legend of the UK's soul and dance scene, the original funki dread Jazzie B joins us again after our party with him in March sold out well in advance. This man has done so much for the music scene that not only does he have an Ivor Novello, the key to several US cities and an OBE from the Queen! We decided the Soul II Soul mantra is 'a happy face, a thumping bass for a loving race' should be instilled in kids of all ages.
FUN DMC founder and resident Spin Doctor will be spinning a genre melting fun packed mix for all ages alongside his good mate so come ready to party!
Whether the proud parent of a Lil Wayne, a Missy Elliot or a whole crew of Beastie Boys and Wee Papa Girls Rappers, this is the jam for you and yours. A real block party experience designed with both parents and children in mind with areas to dance (obviously), practice your graffiti, play with our super-fly Hip-Hop fancy dress, or just chill and enjoy a drink. So grab your 'kid and play'!