Some words on The Jazz Cafe from Spin Doctor
As some of you may have already heard London's legendary The Jazz Cafe is goes through some changes.
The Doctor's Orders has had many great nights at the venue putting on great shows with legends such as Big Daddy Kane, Jazzy Jeff, Talib Kweli, The Last Poets (plus many more) and our hugely popular Hip-Hop vs RnB monthly club night (now re-launching at The Garage). I was honored to play a part in their programming over the last few years and in their special 25th anniversary celebrations last year. We want to thank all of the incredible staff that helped make all the events such a success and a pleasure to promote. The work that goes on behind the scenes at a venue like The Jazz Café, putting on 500+ events a year, is phenomenal and when done well goes largely unnoticed. Special shout outs go to Ivor 2 step, Sazzle 'T-Rex', John Chips & gravy, Guestlist Goose, French Ralf, Pajoe the party and Sheila the smile.
What does the future hold? Right now that is a little unclear. We have known about the take over for some time but been unable to discuss it until the deal completed. The new owners, The Columbo Group, are the people behind XOYO, The Old Queens Head, Phonox and The Blues Kitchen. As we understand it the venue is closed until late May for a refurb at which time it will reopen still as The Jazz Cafe. The focus will remain on being a hub for live music seven nights a week with club nights on weekends.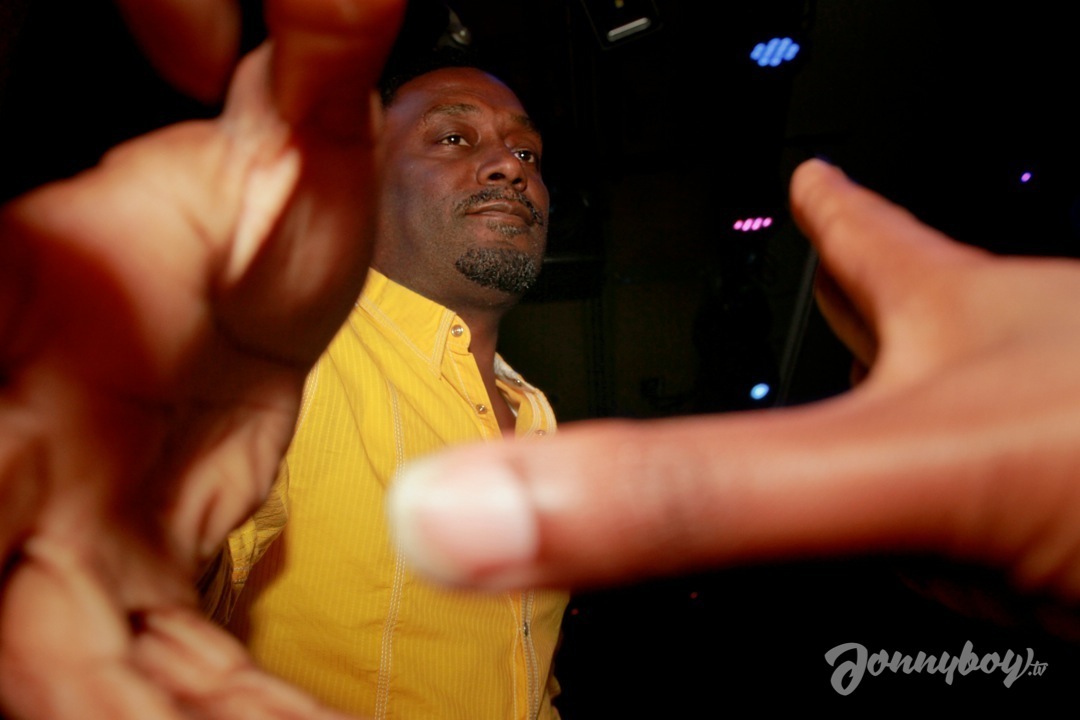 For many the venue has not only been somewhere to discover new music but also hear legends perform in a very intimate environment. It will always hold a place in my heart not only for performances from the likes of J Dilla and De La Soul but as I remember my excitement of being able to see artists I had discovered through digging perform live. We can all speculate about what direction it might go in but until it re-opens none of us will know for sure. What is certain is that, while The Jazz Café will never be quite the same again, with the new owners in place it will remain an important music venue for London with a focus on real music as shown by their existing work with the likes of Benji B, Gilles Peterson, Kenny Dope and many more.
Thank you all for coming to support so many of the shows we put on and please…
'STFU during performance thanx'
TDO SHOWS @ THE JAZZ CAFÉ INCLUDED: KRS One / Black Milk / Jazzy Jeff / Big Daddy Kane / The Pharcyde / Elzhi / Beat Junkies / Large Professor / Stalley / Dead Prez / Essa / Onyx / Sean Price / Boot Camp Clik / Talib Kweli / Black Milk / Jungle Brothers / Sugarhill Gang / Melle Mel / The Last Poets / CNN / Hypnotic Brass Ensemble / Smoke DZA / Blackalicious / Pharoahe Monch / People Under The Stairs / Homeboy Sandman / CJ Fly / Black Sheep / Slum Village / Penut Butter Wolf / Phife Dawg / Breakbeat Lou / RA The Rugged Man